Precision instrument motors and applications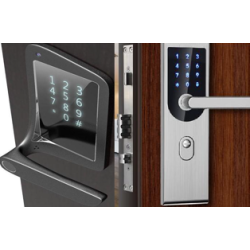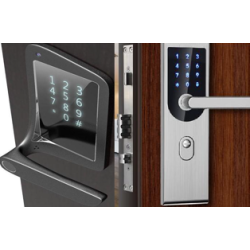 | | |
| --- | --- |
| Categories | Small Motors |
| Brand | Vector Magnets |
| Update Time | June 6,2023 |
Precision instrument motors and applications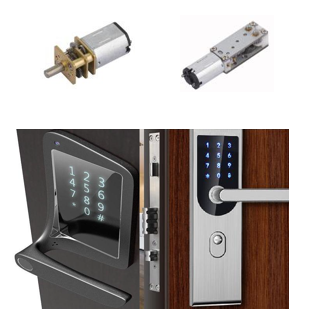 Precision instrument (smart electronic lock) motor:
The smart electronic lock does not need to be equipped with a physical key, but is equipped with a smart phone or a special key fob, which can be authenticated and unlocked wirelessly. Smart electronic locks are widely used in homes, companies, schools, leisure centers and even mobile devices such as shared bicycles and other places that require security locking solutions. With smart doorbells, cameras and other equipment, it can also monitor the information of guests requesting to visit, and remotely can realize authorized access or deny access. Since smart electronic locks do not have a physical key, the power required for the movement of the lock cylinder must be provided by a third party, and a micro motor is the best choice. The motor provided by WOOSUNG can be used in the intelligent electronic lock identification and control system. The power of the motor precisely controls the movement of the lock cylinder to complete the unlocking and locking tasks of the smart electronic lock.
*Electrical properties such as voltage, speed, etc. can be customized after evaluation
*Low Noise
*Stable Performance and High Efficiency
*Long Life
*Quick Reflexes

Precision instrument (currency exchange machine) motor::

The coin exchange machine is an automatic exchange machine that can accept large-denomination currencies and exchange coins; this process usually charges a certain fee. It is usually located near machines that do not accept banknotes, including parking meters, laundromats, or near vending machines that lack a ticket validator and do not accept banknotes. Coin exchange machines facilitate the normal use of these devices. The DC motor provided by WOOSUNG is suitable for coin change machines and provides a power solution for it. Under the control of the electronic system, in conjunction with the information extracted by the sensors, the motor operates to control the exit device of the exchange machine to complete functions such as money in and out, exchange, etc.
*Electrical properties such as voltage, speed, etc. can be customized after evaluation
*Low Noise
*Stable Performance and High Efficiency
*Long Life
*Quick Reflexes

Please send your message to us