Robot motors and applications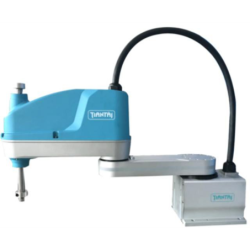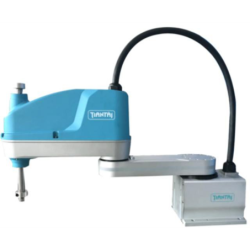 | | |
| --- | --- |
| Categories | Small Motors |
| Brand | Vector Magnets |
| Update Time | Dec 1,2023 |
Robot motors and applications
Robot (robotic arm) motor

     As robotic arms become more functional, they have come in different shapes and sizes. Because of its unique operational flexibility and high efficiency, the robotic arm has been widely used in industrial assembly, safety and explosion-proof and other fields. In recent years, robotic arms have gradually replaced high-cost and low-efficiency manual labor. As the wave of artificial intelligence and machine learning is on the rise, robotic arms have a good development prospect. The control and power system of the robotic arm is supported by servo motors, among which DC motors are simpler and more efficient. WOOSUNG provides professional DC motors for robotic arms. In conjunction with the central control system, the motors can control the robotic arms to achieve specified operations. The stable motor power system makes the operation of robotic arms smoother.
*Electrical properties such as voltage, speed, etc. (customized)
*Small size (customized)
*Low noise (customized)
*Stable performance and high efficiency
*Durability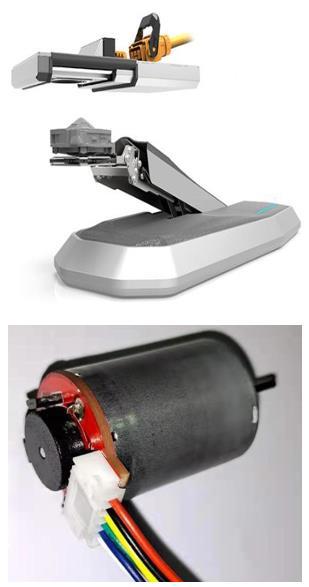 Robot motors and applications 

   In recent years, electric vehicles have gradually gained consumers' affirmation due to their environmental protection, low cost of use, and preferential purchases. As the status of electric vehicles in urban transportation continues to increase, the number of charging stations that need to be configured accordingly has gradually increased. Equipping with an automatic charging system will be the mainstream trend of charging stations in the future. The charging robot has played a big role in the charging station, saving a lot of human resources and management costs. It is truly the smartest, fully automatic, efficient and economical charging solution. There is no doubt that the best choice for the power source required by the charging robot is the micro motor. The micro motor provided by WOOSUNG has high torque, which provides sufficient power while ensuring the accuracy of the charging robot. It is an indispensable power support in the era of intelligent charging.
*Electrical properties such as voltage, speed, etc. can be customized after evaluation
*Easy to control, can be controlled by magnetic encoder
*Low noise (customized)
*Stable performance and high efficiency
*Durability

Please send your message to us