How ATMs recognize counterfeit money?
How do ATMs recognize counterfeit money?
Before answering this question, we need to understand the anti-counterfeiting technology first. How does paper money anti-counterfeit? The paper which used is special that does not contain any bleach. There is also a watermark, magnetic microtext and magnetic stripes on the paper. Banknote inks will use fluorescent ink, optical color-changing ink and magnetic ink to print different parts of banknotes at the same time. The mint also uses a number of high-end precision printing processes to prevent counterfeiting, such as invisible denomination numbers, miniature text, pattern docking, multi-color wiring printing, and embossed gravure printing.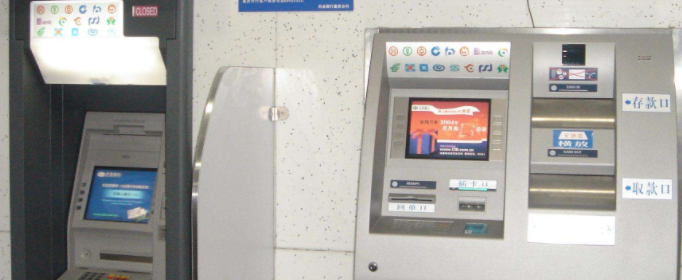 The ATM uses the numerous secret doors set up by the mint for banknotes to identify counterfeits. When paper money enters the ATM, it will use a variety of built-in sensors to detect whether the paper money has various characteristics of real money. If a test fails, the money will be judged as counterfeit. Common counterfeit money will use paper bleached with a fluorescent agent. This paper will fluoresce under ultraviolet radiation(UV), which simply means that it will fluoresce like an energy-saving lamp. The fluorescence sensor inside the ATM can detect weak fluorescence. If the banknote emits fluorescence under UV, the fluorescence sensor will detect it, and the ATM will determine that the banknote is probably to be fake. There is a silver-white metal spacing line on the left side of the front of the banknote. This line is coated with magnetic material. This line is like the magnetic strip of a magnetic tape. It records regular magnetic changes. If it is real money, the magnetic detection device on the ATM can detect even and regular magnetic changes on it. This is a feature that is generally difficult to imitate for counterfeit. Using this, the ATM can recognize most of the counterfeit money. There will also be text printed with magnetic ink on the banknote, such as the red and black text in the lower left corner of the front of the banknote. By detecting whether there is a magnetic signal in this area of ​​the banknote, the authenticity of the banknote can also be determined. The special fluorescent ink used for real coins has a very special phenomenon, that is, when the infrared character of a specific wavelength is used to irradiate the fluorescent characters, the banknote will generate another laser of a specific wavelength, which can also be accurately identified by detecting the excited laser The authenticity of the banknotes. Combined with the various methods described above, the ATM can reliably hold the paper entrance and keep counterfeit money and criminals out of the door.