How MagSafe Magnetic Charging Works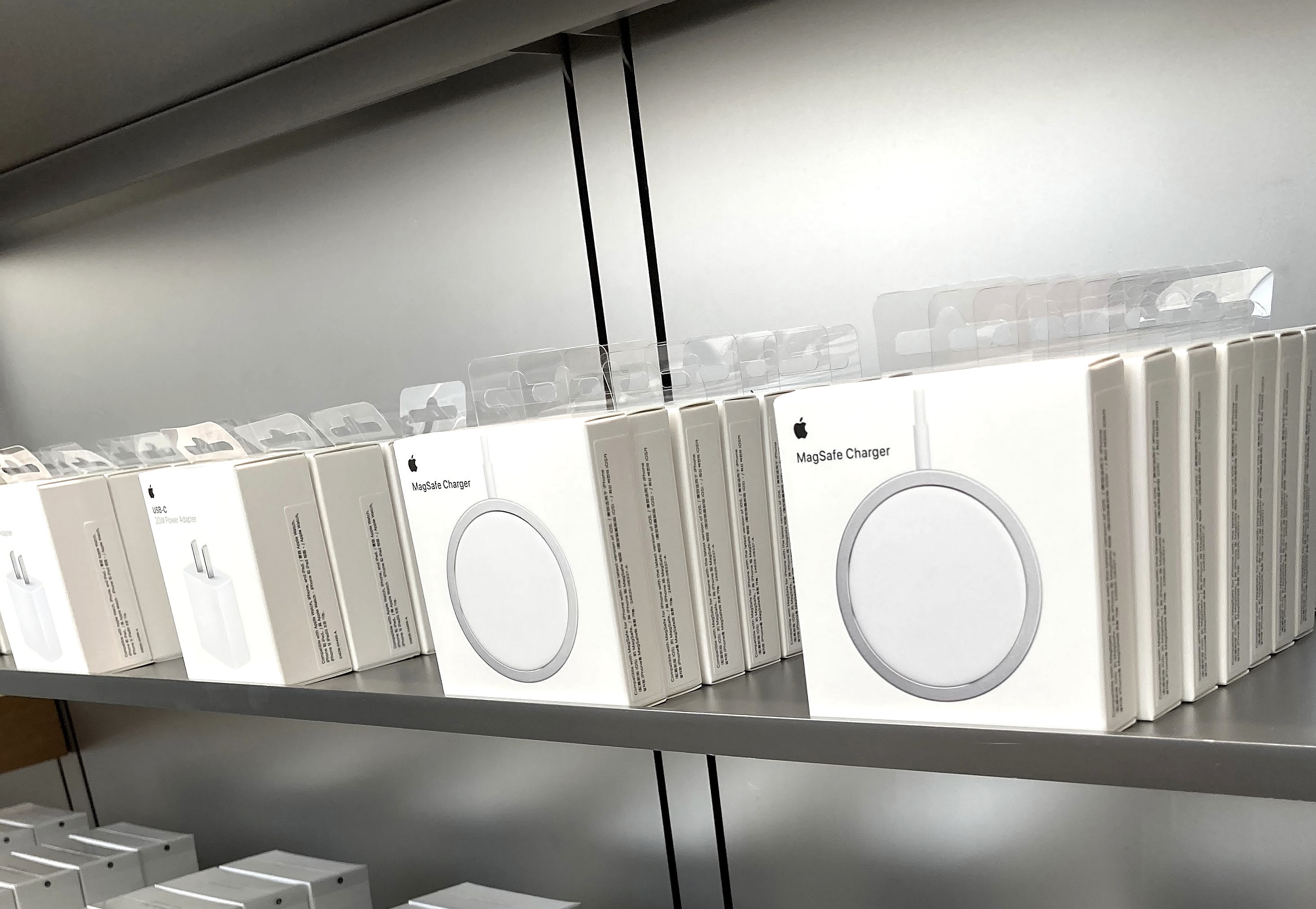 Since the release of iPhone 8 in 2017, Apple has added wireless charging to all iPhone models.
Similar to the other mobile phone wireless charging methods. It starts charging when placed on a wireless charger. This kind of wireless charging relies on the alignment of the transmitting coil and the receiving coil, which means that the best charging effect cannot be achieved by placing it casually.
If it is not placed correctly, it will bring about problems such as reduced wireless charging efficiency, power failure, slow charging, and serious heating, which hinders the development of wireless charging and brings poor experience.
In this case, Apple has introduced a new MagSafe magnetic charging technology to solve the bad experience of traditional wireless charging. The iPhone 12 mobile phone and it peripheral accessories, charger are all equipped with MagSafe magnetic components to achieve the effect of automatic positioning and alignment.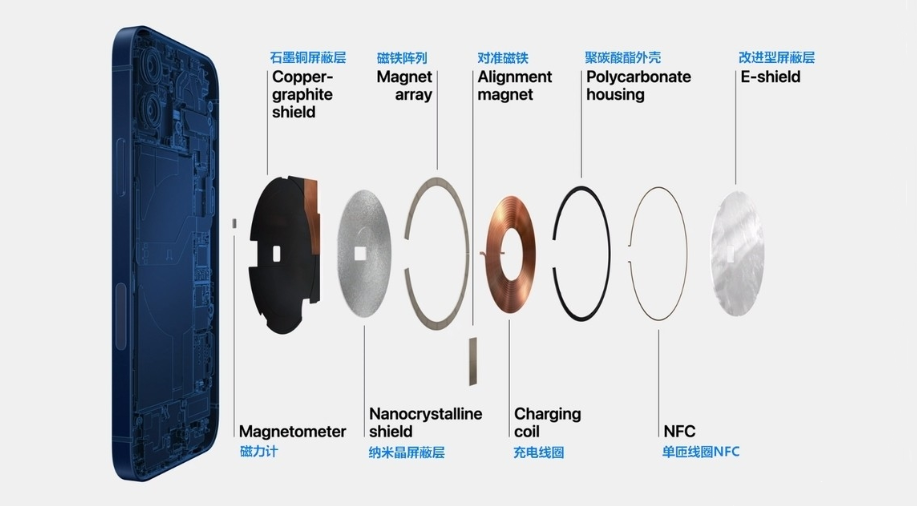 From the perspective of iPhone 12 above, you can see the MagSafe magnetic charging system component structure.
Unique charging coil to withstand greater receiving power, capturing magnetic flux through the nanocrystalline panel, and adopting an improved nanocrystalline shielding layer to receive wireless fast charging more safely.
A dense array of magnets is integrated on the periphery of the wireless receiving coil to achieve automatic alignment and adsorption with other magnetic accessories, thereby improving wireless receiving efficiency.
Equipped with a high-sensitivity magnetometer, it reacts immediately to changes in the intensity of the induced magnetic field, allowing the iPhone 12 to quickly identify magnetic accessories and prepare for wireless charging.
Compared with the traditional charger, MagSafe magnetic charger has a big difference. The metal shell is flat and round, and it comes with a power supply cable, which is small and light.
When iPhone is placed, the MagSafe magnetic charger directly bounces up due to the strong magnetic force, making a "click" sound, automatically aligning with the magnetic ring on the phone and attaching firmly.
The transmitter coil and the receiver coil achieve millimeter-level alignment accuracy that cannot be achieved by human hands, thereby achieving high-efficiency and high-power charging.
Compared with wired charging, the wireless charging system is easier to use, but the process of transmitting energy through the air is very dependent on the precise alignment of the transmitting coil and the receiving coil. Apple applies magnetic attraction technology to wireless charging to solve the problem of wireless charging which is difficult to align.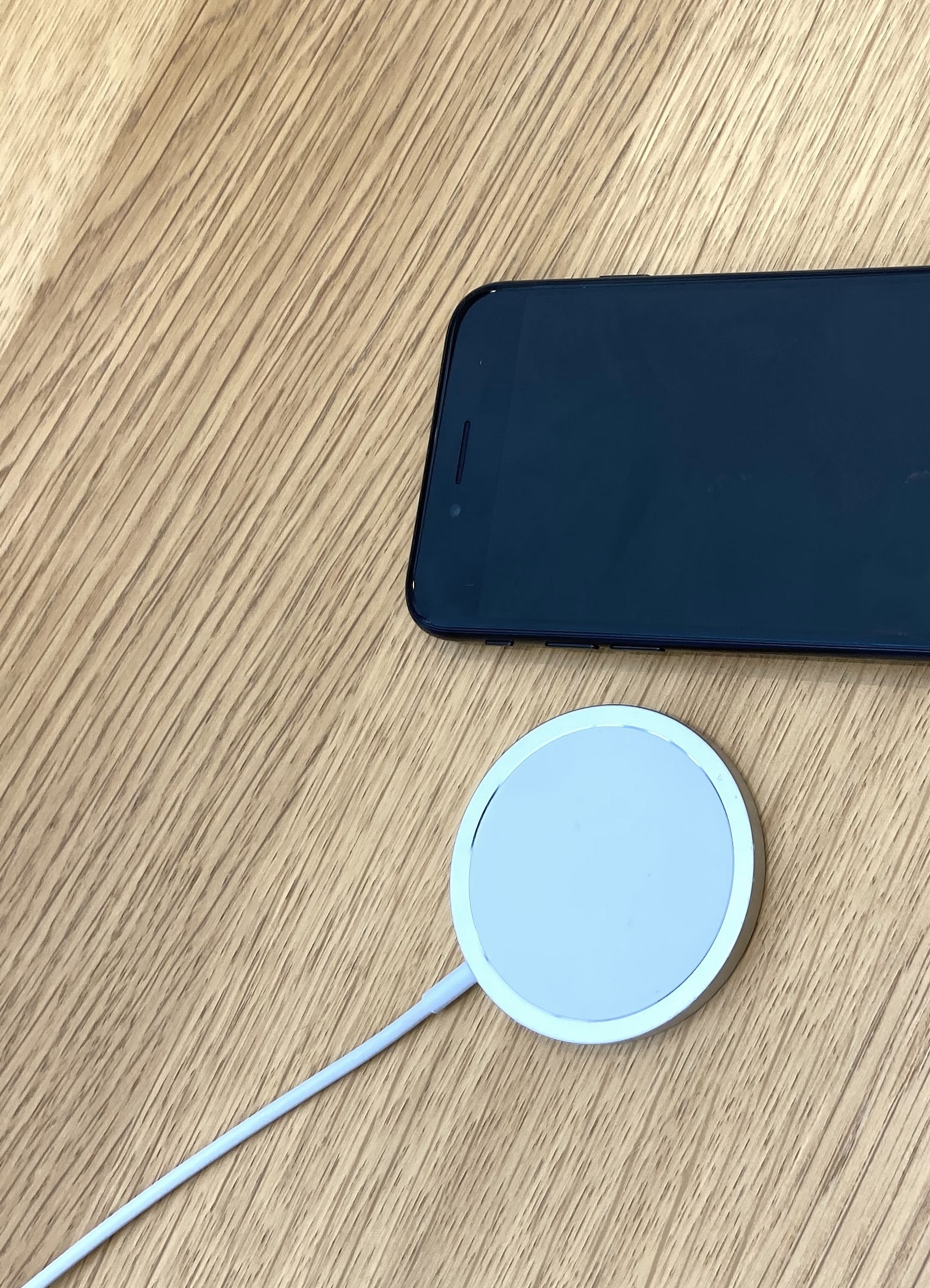 No possibility of distortion optimized the wireless charging efficiency, and it is feasible to increase the wireless charging power. The wireless charging power of new generation is doubled from 7.5W to 15W, which greatly improves the speed of wireless charging and reduces User wait time.
The convenient adsorption of MagSafe magnetic charging can develop more playability. For accessories, magnetic charging also supports the Qi wireless charging standard, which means that third-party manufacturers can develop their own 7.5W Qi standard magnetic wireless charger and other Accessories.