Renault exits Wuhan car venture as months of lockdown to contain coronavirus puts it beyond any hope of catching up in China
Disclaimer: This post is for the free exchange of ideas and commentary regarding issues of interet to those in the field of magnetic or or other industries. If the post infringes your legal rights, please contact us with proof of ownership, we will delete it in time.
Renault exits Wuhan car venture as months of lockdown to contain coronavirus puts it beyond any hope of catching up in China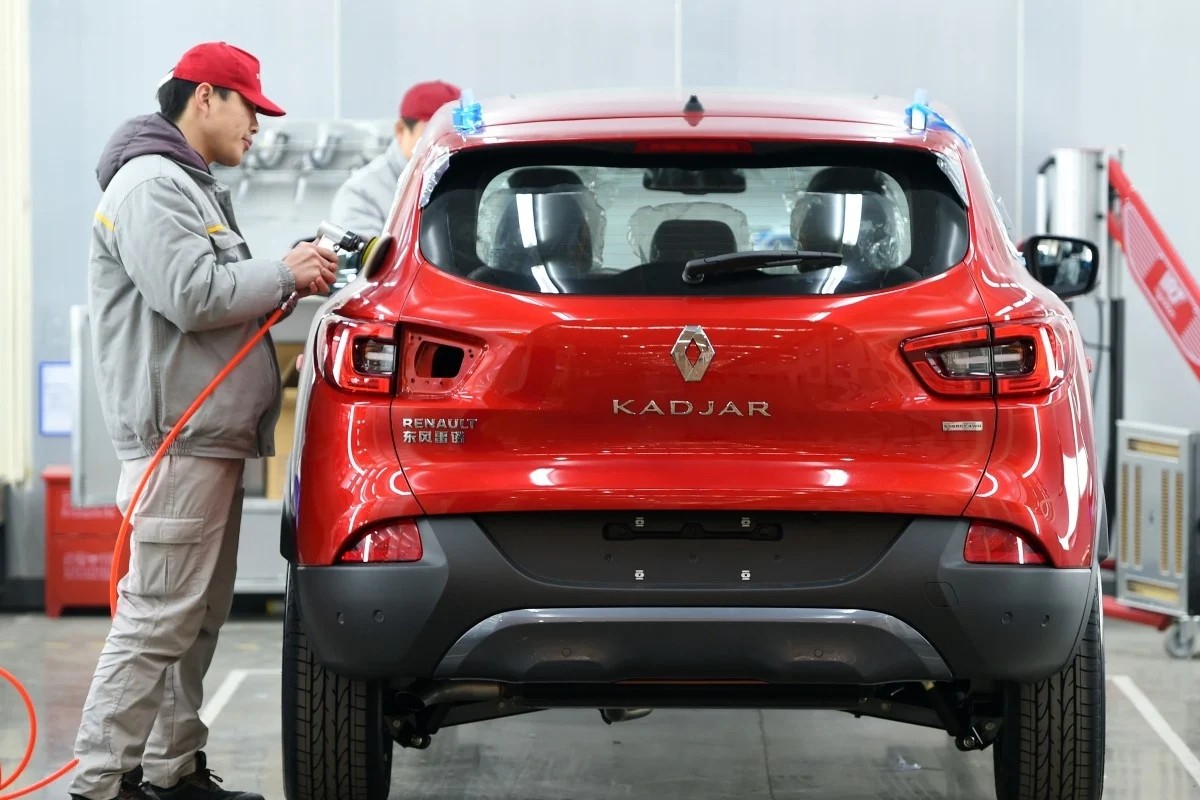 A worker putting the final shine on a Kadjar SUV at a Dongfeng Renault manufacturing plant in Wuhan in central China's Hubei province.
Photo: Chinatopix via AP
Renault has decided to bow out of making cars in the world's largest vehicle market, as a three-month shutdown of its Wuhan assembly in the former coronavirus epicentre pushed the French carmaker beyond any hope of catching up with competitors in China.
Renault will transfer the 50 per cent stake in its venture with Dongfeng Motor Group to its Chinese partner, according to a statement to the Hong Kong stock exchange, where Dongfeng's shares are traded.
The French carmaker, based in Boulogne-Billancourt in western Paris, will focus on producing light commercial vehicles at its Jinbei venture with China Brilliance Automotive in Shenyang, and electric vehicles such as the Renault City K-ZE sports-utility vehicle, it said.
"Given the downturn in the domestic market and Dongfeng Renault's operation, shareholders intend to restructure Dongfeng Renault," Dongfeng said. "The company intends to implement business transformation and upgrading with Dongfeng Renault," it said, adding that the unit will stop engaging in business activities related to the Renault brand.
Renault is the second overseas carmaker to exit China's assemblies since Japan's Suzuki Motors ended its venture in 2018 to focus on India, in which the Japanese brand is the dominant marque. Its departure follows years of lacklustre sales since the Dongfeng Renault venture began in 2013, during which it had the lowest sales relative to its installed capacity.
Infographics: Global carmakers and their venture partners in China
Based in the Hubei provincial capital of Wuhan, the epicentre of the viral outbreak in mainland China, the joint-venture had struggled with declining sales since 2018, when fewer buyers walked into showrooms for the first time after nearly three decades of breakneck growth.
Dongfeng Renault's 2018 sales plummeted by 31 per cent to 50,112 units, failing to meet its 90,000-unit target by a wide margin. The carmaker sold a mere 18,500 cars last year in China, a plunge of 63 per cent from the previous year.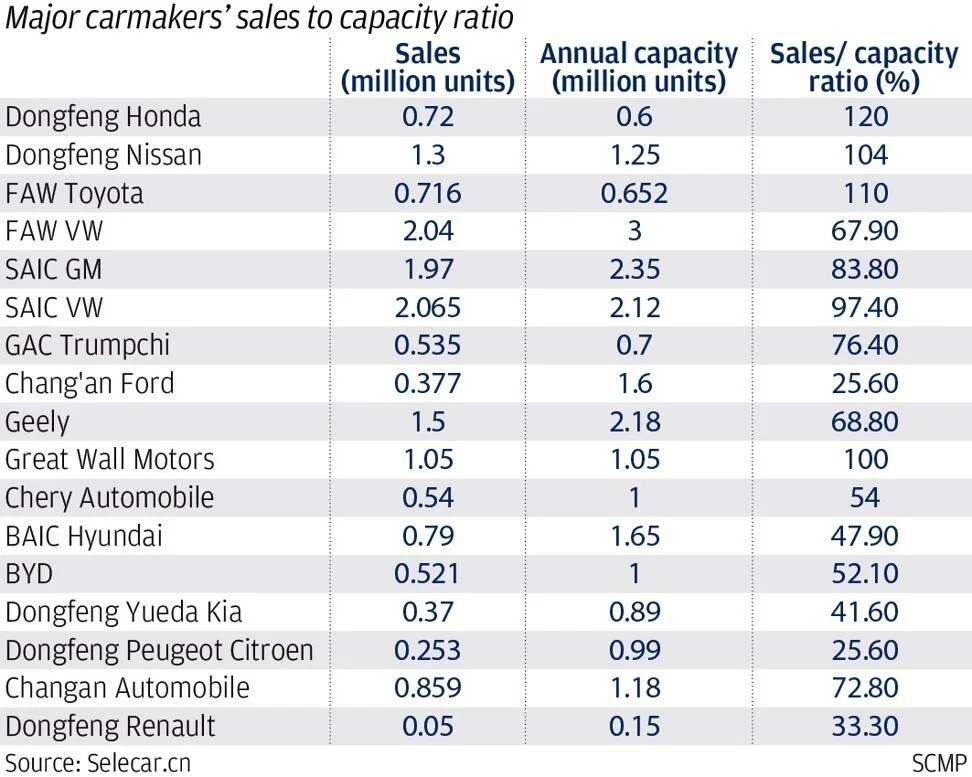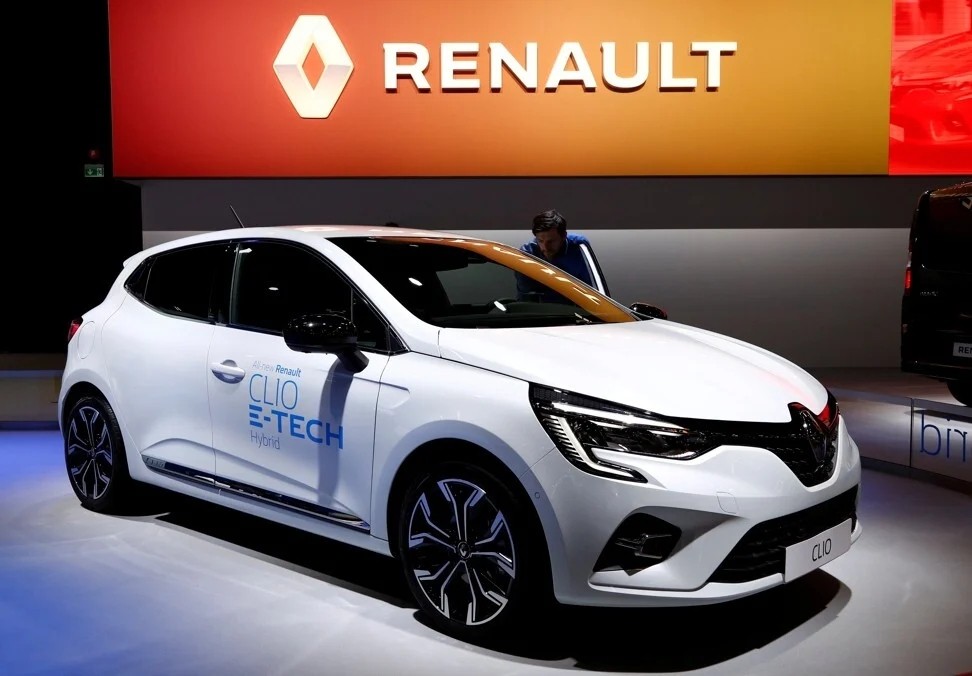 A Renault Clio E-Tech Hybrid at the Brussels Motor Show on January 9, 2020.
Photo: Reuters
The exit also points to rising difficulty faced by carmakers to stay profitable amid increasing competition in China's car market, which is set to shrink for the third year in a row in 2020, according to analysts. "The announcement reflects the trend in China's car market over the past few years, which is fiercer competition, lowering utilization of capacity, and widening losses for weaker brands," said Ivan Su, an analyst at Morningstar.
On top of weakening demand amid a slowing economy, China's car industry also faces the grave challenge of excessive capacity. Carmakers were operating at less than 40 per cent of their production capacity last year, according to the China Association of Automobile Manufacturers. Challenges from overcapacity and higher competition will persist, Su said, as state-owned carmakers are unlikely to close factories that would stoke unpalatable lay-offs and social instability in the economy.
The coronavirus pandemic, first reported in Wuhan in December, proved to be the final nail in the demise of the Dongfeng-Renault venture. The factory was shut for more than two months until the end of March, in compliance with a province-wide lockdown to contain the outbreak.
Hubei province, accounting for as much as 80 per cent of China's confirmed coronavirus cases at its peak, is also the country's fourth-largest automotive manufacturing base after Shanghai, Beijing, and Guangzhou.
Japan's Nissan Motor, 43.4 per cent owned by Renault, also makes cars in the city of Shiyan - dubbed China's Motown - for the outsize contribution of automotive manufacturing to local livelihood.
France has recorded 137,875 cases of infections of the Covid-19, the third-highest number among European nations, while death toll has reached 14,986 in the country.
Dongfeng Motor's shares fell 1.4 per cent to HK$4.95 after Renault announced its exit, in their biggest one-day decline in five days. They have slumped 32.5 per cent this year, while the Hang Seng Index retreated 13.3 per cent.